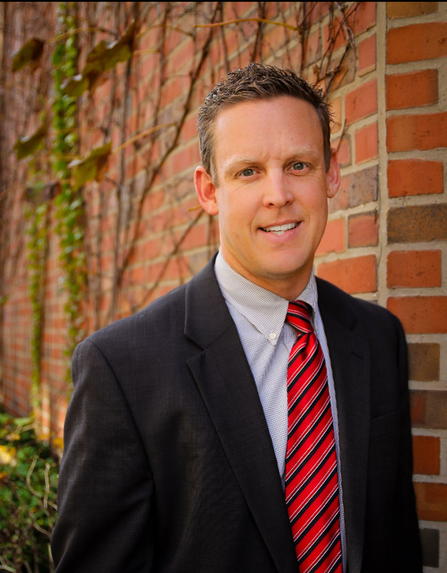 Chris Heckert is one of the managing partners at Heckert & Moreland Co., L.P.A. Chris is a respected and experienced attorney who has been practicing law in Central Ohio for over twenty years. Mr. Heckert primarily focuses his practice on family law, serving clients in Columbus and throughout Central Ohio in matters involving child custody, divorce, post-decree modifications, child support as well as criminal defense and OVI.
He obtained his license to practice law in 2000. Prior to opening his own firm, Chris began his career at the Franklin County Public Defenders' Office as an assistant attorney, representing indigent Defendants. He served for a period of time as a Prosecutor in Grove City, Ohio. Chris continued to work in the area of criminal law handling cases from minor misdemeanor cases up to a death penalty case. Through his involvement with juvenile law, Chris developed his passion for domestic law. He then began to transition his practice from strictly criminal defense to a majority of Domestic Relations Law and Guardian ad Litem cases.
Mr. Heckert also offers mediation services and serves as Parenting Coordinator in Franklin County and Delaware County.
Mr. Heckert graduated from the University of Alabama undergraduate program. He received his Juris Doctorate from Capital University Law School. Chris is registered in the Supreme Court of Ohio Southern District.
Mr. Heckert is active in the legal community. He is a current committee member at the Columbus Bar Association on the Family Law Committee. Chris has presented at continuing education programs for other attorneys locally here in Ohio and at the 36th Annual national CLE and Ski Conference in Aspen, Colorado.
Mr. Heckert is an avid sportsman who enjoys college football, skiing, triathlons, and Ironman competitions.
Mr. Heckert is a Life Member of the National Association of Criminal Defense Lawyers (NACDL) and is death penalty certified. Mr. Heckert's success in the legal profession has yielded him several awards. In 2020, he was named in the Top 100 Criminal Defense by The National Trial Lawyers.